About Aircraft Maintenance Engineering (AME)
The AME's are one of the most talented hardworking and elite groups. They command high respect for their profession and draw high salary. The job is not only rewarding but also satisfying.
An Aircraft Maintenance Engineer (AME), is a licensed person who carries out all maintenance and repair, overhauls, troubleshoot problem, conduct inspections and certifies aircraft as airworthy before take-off . The AME certification is specialized licensing programme for servicing and maintenance of Aircraft and only those institutes approved by the DGCA can impart training in this field to prepare you for the AME exam conducted by the DGCA. DGCA will issue an AME licence. The license is widespread internationally and is recognised by the International Civil Aviation Organization (ICAO).
Pune Institute of Aviation Technology is approved by the Directorate General of Civil Aviation (DGCA), Ministry of Civil Aviation, Government of India, under CAR 147 (Basic) for B1.1 & B2 Categories to conduct Aircraft Maintenance Engineering.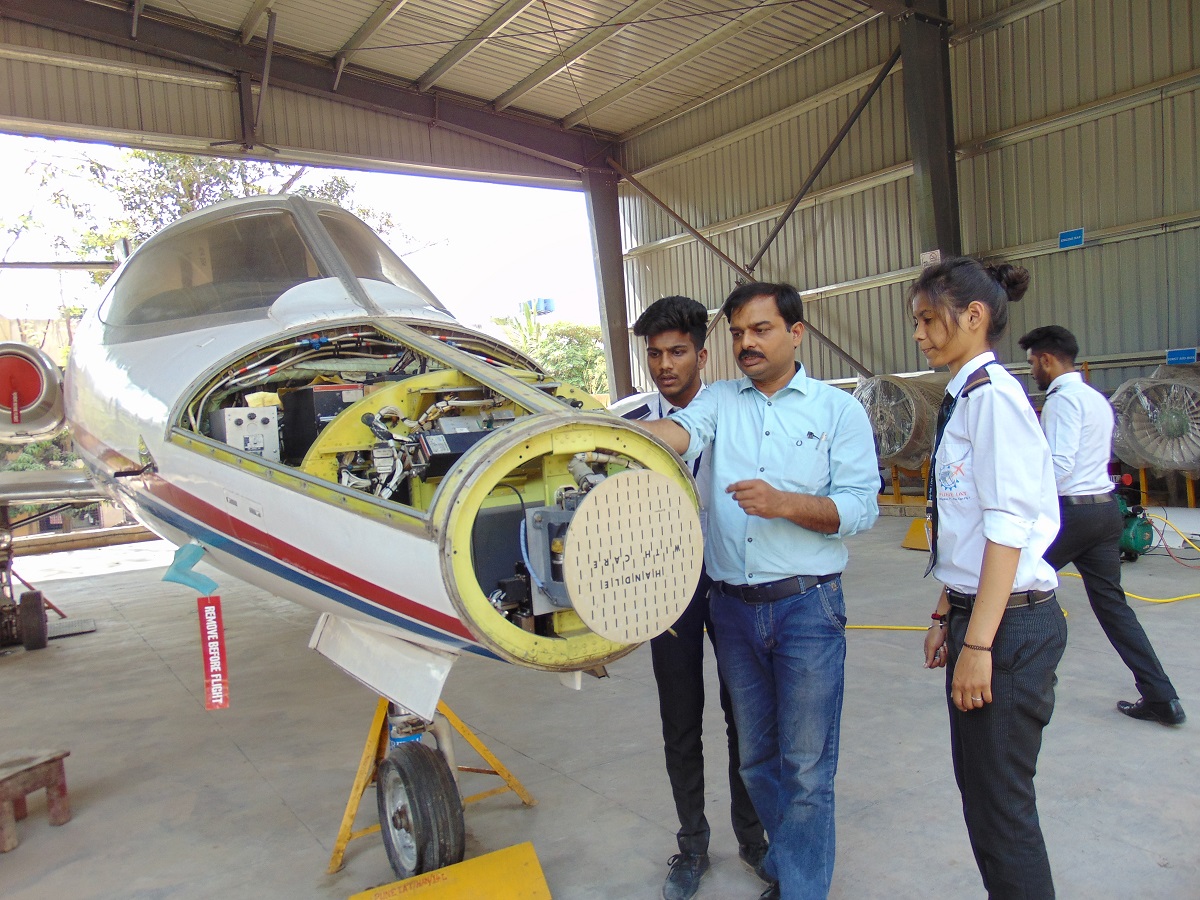 The 3-years (6 semesters) full-time course in Aircraft Maintenance Engineering imparts inhouse theoretical and airline / MRO live practical training with all the latest tools, techniques and innovations including interactive sessions, personality development aviation safety and security. All the theoretical part will be carried out inhouse with fully equipped labs, workshops and our aircraft hangar. Out of total practical training 70% of training will be carried out Inhouse and live practical experience in CAR 145 Maintenance Organisations i.e. Actual Environment Training (AET) for all B1.1 and B2 categories. Pune Institute of Aviation technology has long term agreement with AI Engineering Services Ltd., Air Works (Engg) Pvt. Ltd., GMR Air Cargo & Aerospace Engineering Ltd., Indamer CAR 145 organisations to impart practical training to the students undergoing CAR 147 Basic training in 3 years of AME Curriculum. After successful completion of theoretical and practical training including Phasor examination (Semester Examinations) and Assessments the "Certificate of Recognition" will be issued to the students.
The maintenance of modern sophisticated aircraft calls for high degree of technical knowledge, competence, proficiency & integrity on the part of the concerned personnel. Tremendous responsibility lies upon the Aircraft Maintenance Engineers who are certifying the modern sophisticated Aircraft's, managed by experienced crew trained at high cost and great care carrying the precious load of ever increasing number of passengers.
Due to the open sky policy and globalization there is tremendous boom in the aviation industry in India and abroad. New operators and airlines are starting their operation and existing airlines are inducting new aircrafts in their fleet.
The career as AME assures a promising and a bright future.
Course
Approved By
Duration & Eligibility
Aircraft Maintenance Engineering (AME)

B1.1 (Aeroplane Turbine- Mechanical) &
B2 (Avionics)


Director General of Civil Aviation, Govt. of India as per CAR 147 (Basic)

(Car 147 Basic Approved Maintenance Training Organization)
Duration: 3 years Full Time

To be eligible for this Course, the applicant must have passed:

10+2 examination in Physics, Chemistry and Mathematics from a recognized board or university or its equivalent Or

Diploma in Aeronautical, Mechanical, Electrical or Electronics Engineering recognized by State Technical Education Board.