Director's Message
Inspiring Students to Fly with Dedication & Hard-work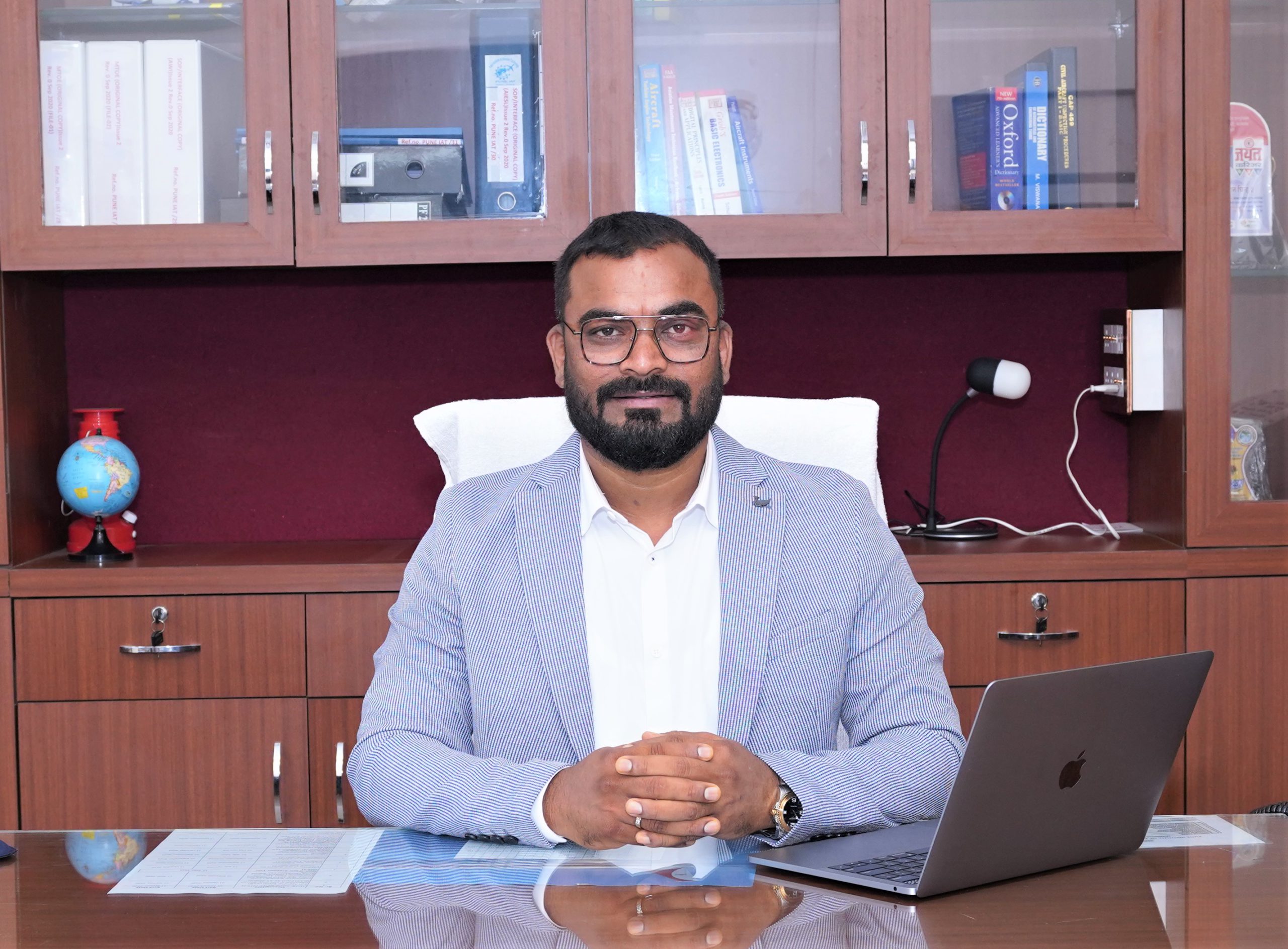 It is my privilege to introduce one of the pioneering educational institutes of Aircraft Maintenance Engineering and B.Sc. Aviation is popularly known as the "Pune Institute of Aviation Technology" owing to its origin to the western part of India. I feel proud that our Institute is approved by the Directorate General of Civil Aviation, (D.G.C.A.) Government of India, and Savitribai Phule Pune University which boasts of best training aids, operational aircraft, engine and highly qualified instructors. The Institute set-up is based on the guidelines laid down and amended from time to time by D.G.C.A. in civil aviation requirements. Our academic staff continues to provide the highest standards of teaching to students and constantly defy industry odds with record placements year after year.
Since the Institute's establishment in 2008, it has persistently offered the aviation industry in the region with many graduates holding unique specialized aviation licence qualifications.
At PUNE IAT, we believe that education with proper training makes an individual perfect. The aviation industry is a sector wherein the passengers' safety is paramount. Safety of passengers is directly related to the safety of an aircraft which in turn is related to the AME who certifies that aircraft. I always believe that aviation safety is a learned behaviour and it demands a constant focus and true commitment from the people in the aviation industry.
I have observed that certifying the aircraft is a high-profile job which requires proper training with in-depth knowledge of the latest technologies and safety awareness. If these qualities are inculcated in your character, they are inseparable throughout your life and help you make the best AME.
PUNE IAT is firmly committed and dedicated to offering world-class AMEs to the industry.
There is more scope for development in this relatively modern aviation industry, as compared to other industries. In my capacity as a Founder Director, I do my best to implement the government policy, as developed under the Indian Civil Aviation laws, in facilitating specialized education and training for students around the globe.
We strongly believe in our motto Why Run…..? When You Can Fly!
My best wishes for a great career in aviation.
Bharat N. Patil
Founder Executive President / Accountable Manager
Pune Institute of Aviation Technology