Infrastructure & Facilities
We are proud to be located in the 'Oxford of the East' with state of the art infrastructure. Pune Institute of Aviation Technology has one of the best infrastructures one can think for an Aircraft Maintenance Engineering Institute.
Captivating Campus

All the facilities are in-line with the directions of D.G.C.A. and Savitribai Phule Pune University

Serviceable heavy & light aircraft (Learjet-24D, Bonanza A-35) on premise for live practical training

Well-equipped hangar facility with separate tool crib for various major/line maintenance checks training of available aircraft

Classrooms with the latest digital aids like OHP, LCD projectors, laptops with audio amplifiers

Digital training books and manuals

Exciting recreational facilities – gymnasium, grounds equipped for cricket, football, volleyball, basketball

Ample space for aircraft parking

Our campus is located in the mid of an educational hub which provides a positive environment.
Aircraft Hangar facility for major / line maintenance checks
Spacious Hangar with support of ground equipment and separate tool crib is available in the Institute for Various Major/Line Maintenance Checks training of available Aircraft Learjet 24 D aircraft and beech Bonanza A 35.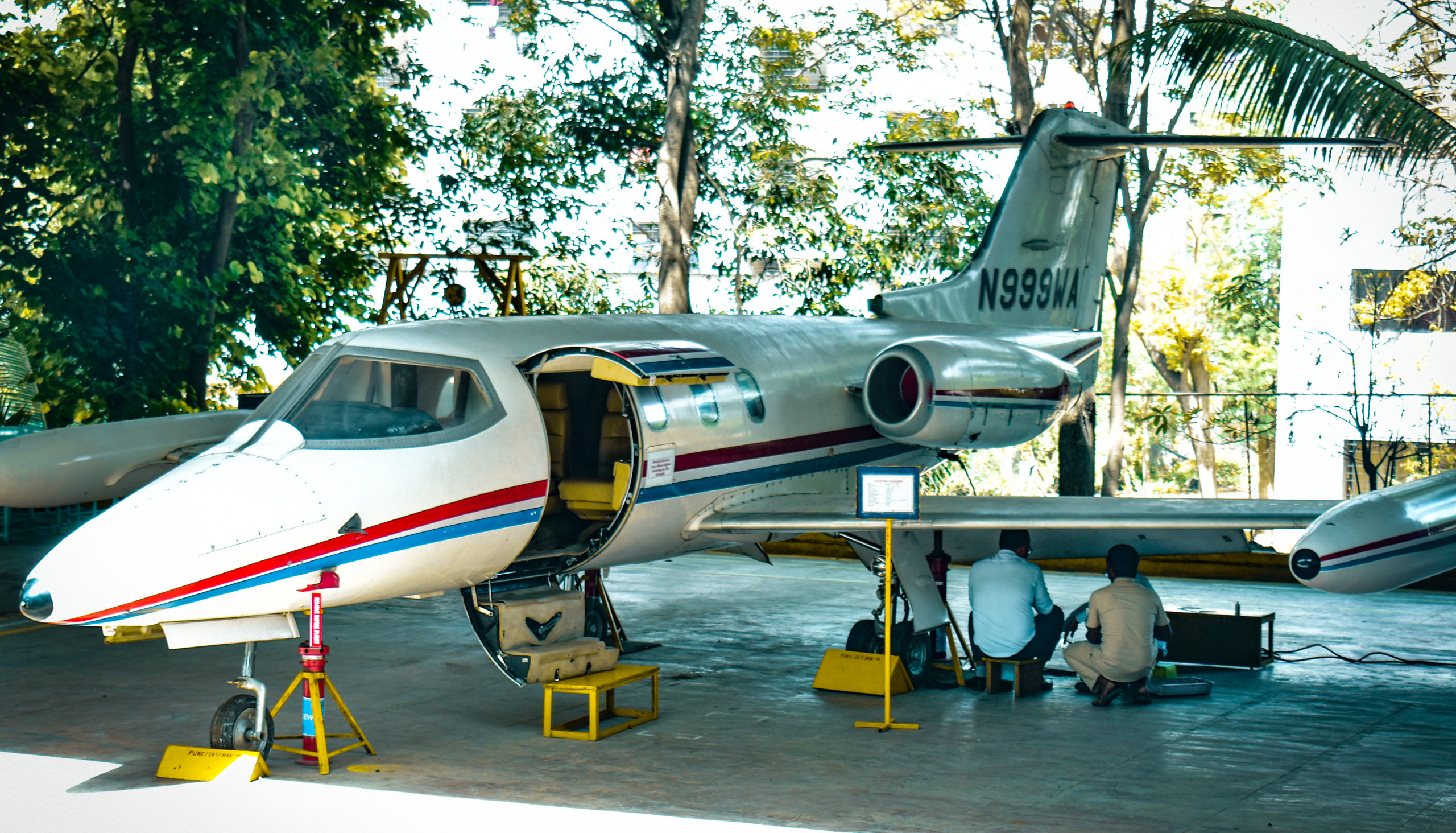 Airlines / MRO Practical Training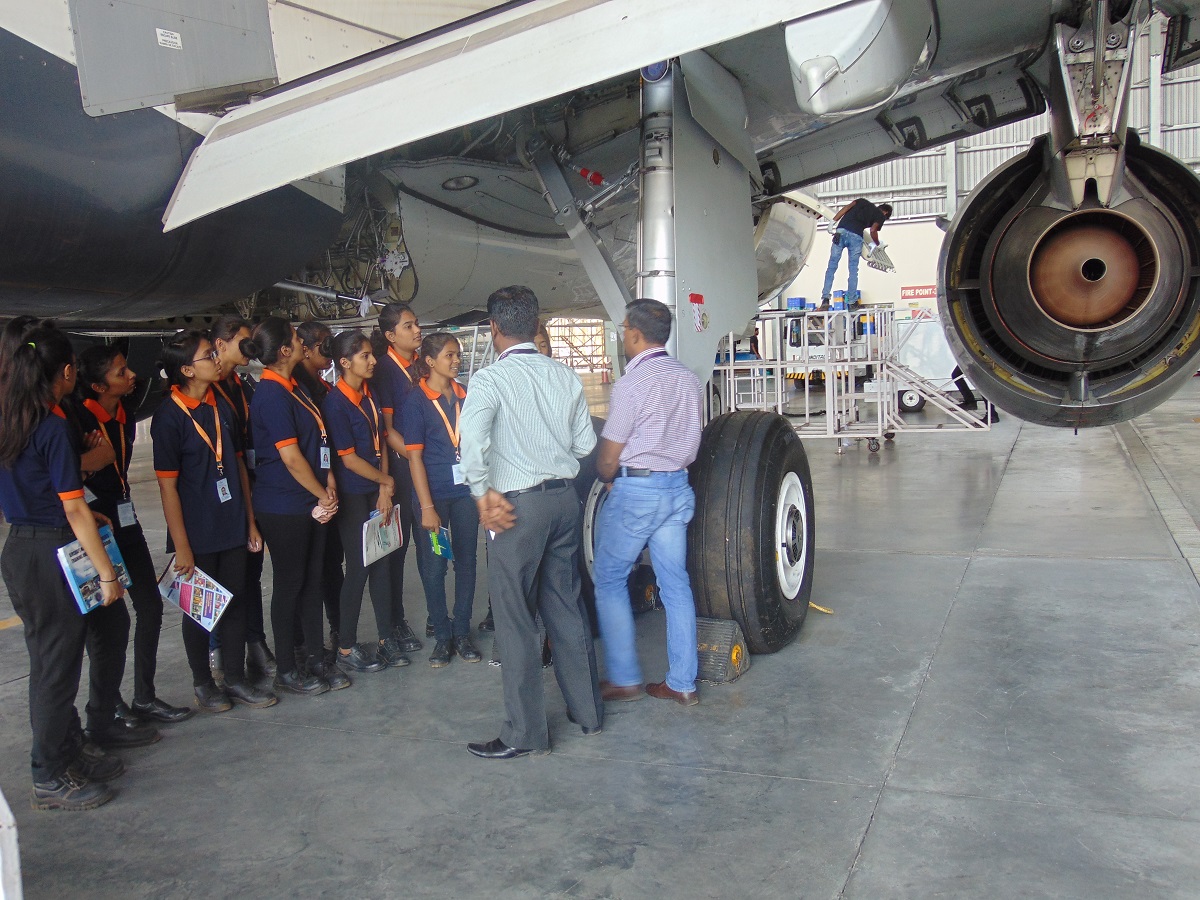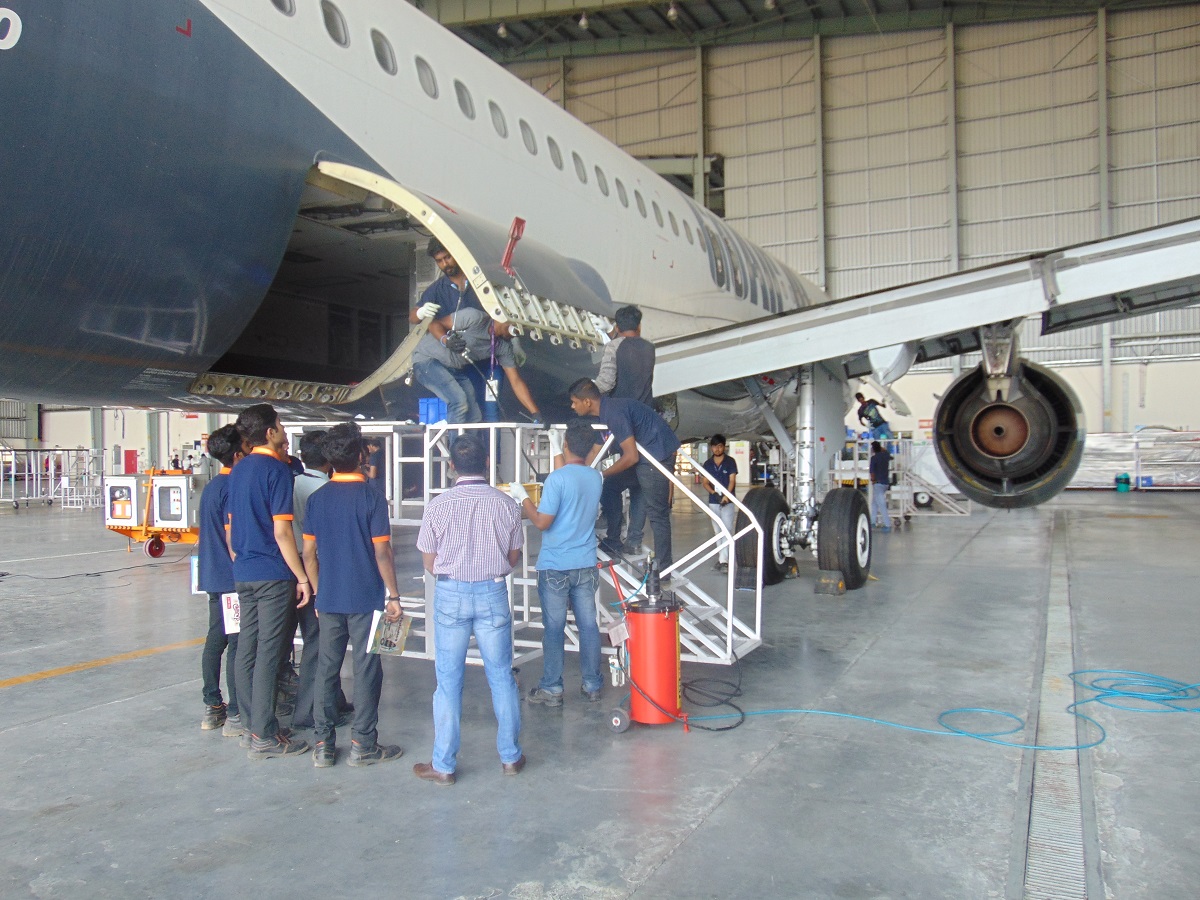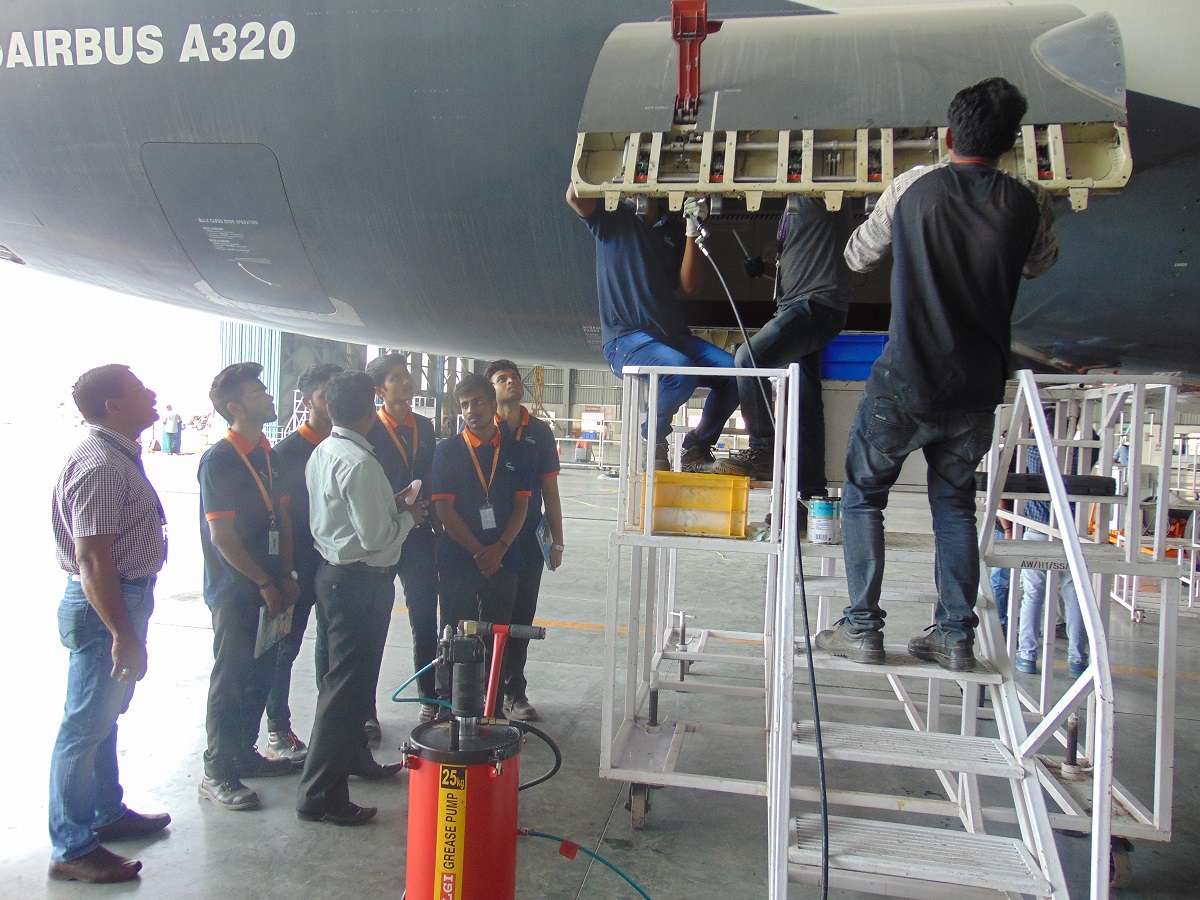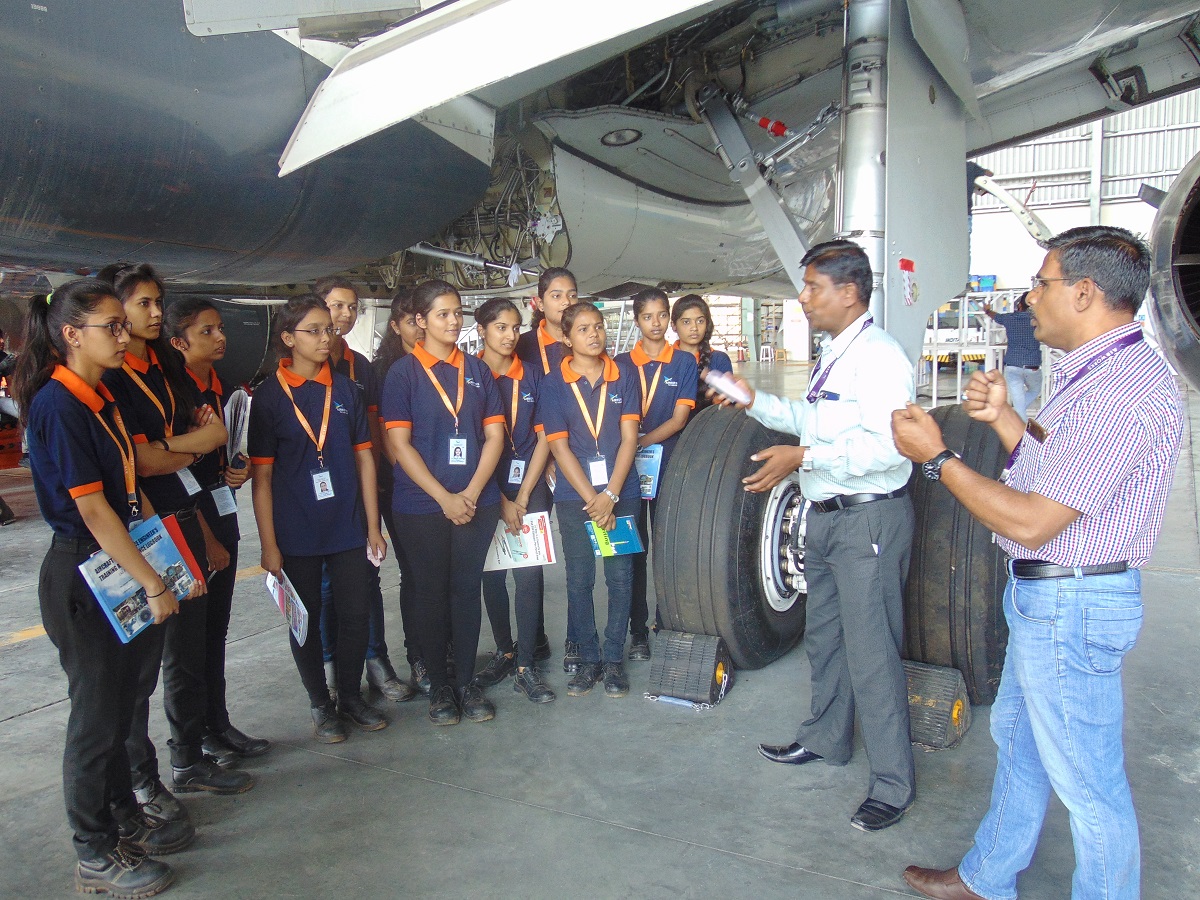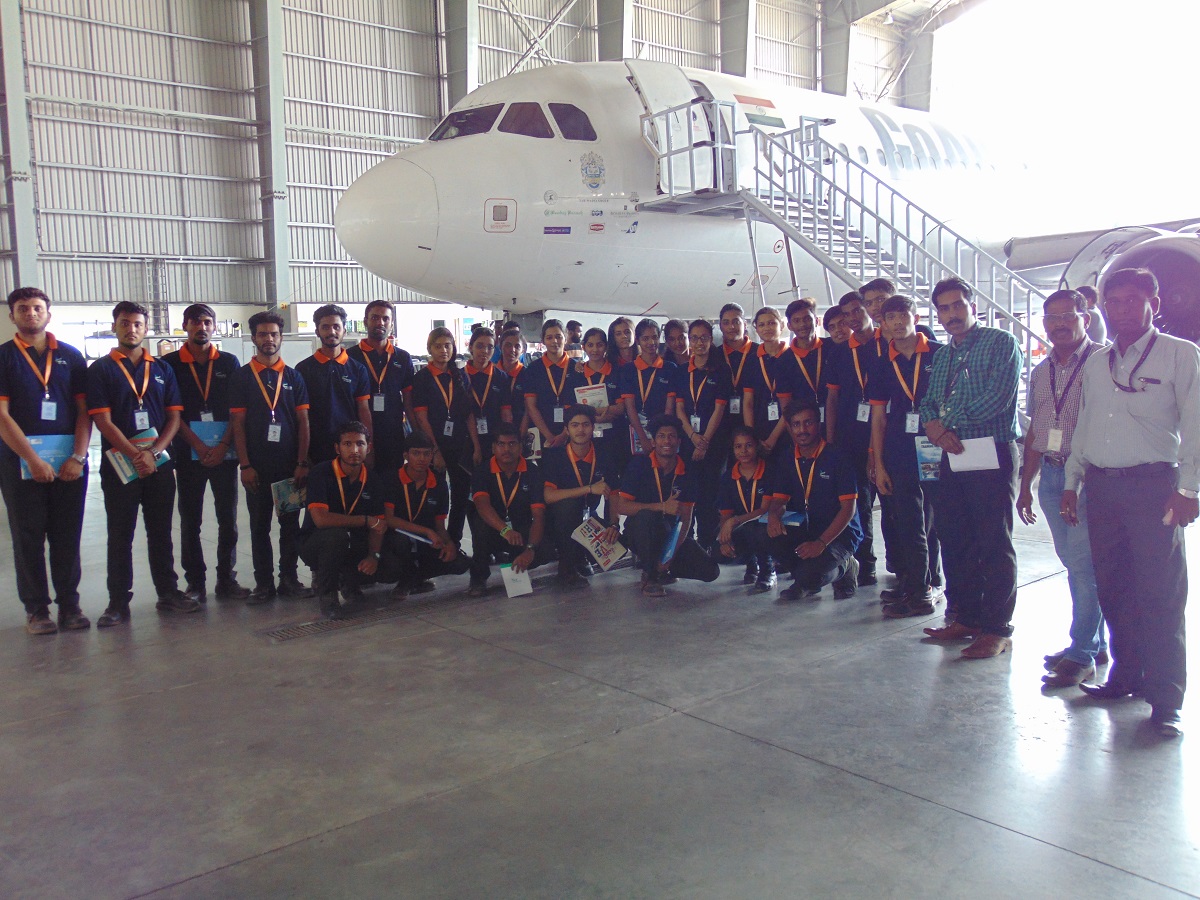 PUNE IAT have long term viable contract with Air India, Airworks, Indamer for live practical training
Field training in commercial aircrafts like Airbus, Boeing and ATR at Airlines/MRO locations in their actual maintenance working environment will be a guided program under the supervision of an Aircraft Maintenance Engineer.

Use of general tools and special tools, use of personal safety equipment and items, maintenance precautions, understanding of ramp markings and arrangements, aircraft receiving and dispatching procedures, aircraft inspection and servicing, use of aircraft auxiliary power supply equipment like GPU, A/C cart, hydraulic cart, etc., aircraft component locations, identification, removal and installation procedures, aircraft cleaning, aircraft interior inspection and maintenance, etc.
Smart Classrooms
World-class classrooms that facilitate participative learning

As a motivational part Institute organises live seminars and guest lectures with various aviation industry experts every Saturday.

Smart class rooms laced with projectors, audio video systems and white-boards along with public address system

All application-based subjects are taught with the help of PPT and other audio-visual teaching aids

Smart class rooms also help students to give their presentations and develops their presentation skills while boosting their confidence levels

Institute believes in all round development of the students
Learning Labs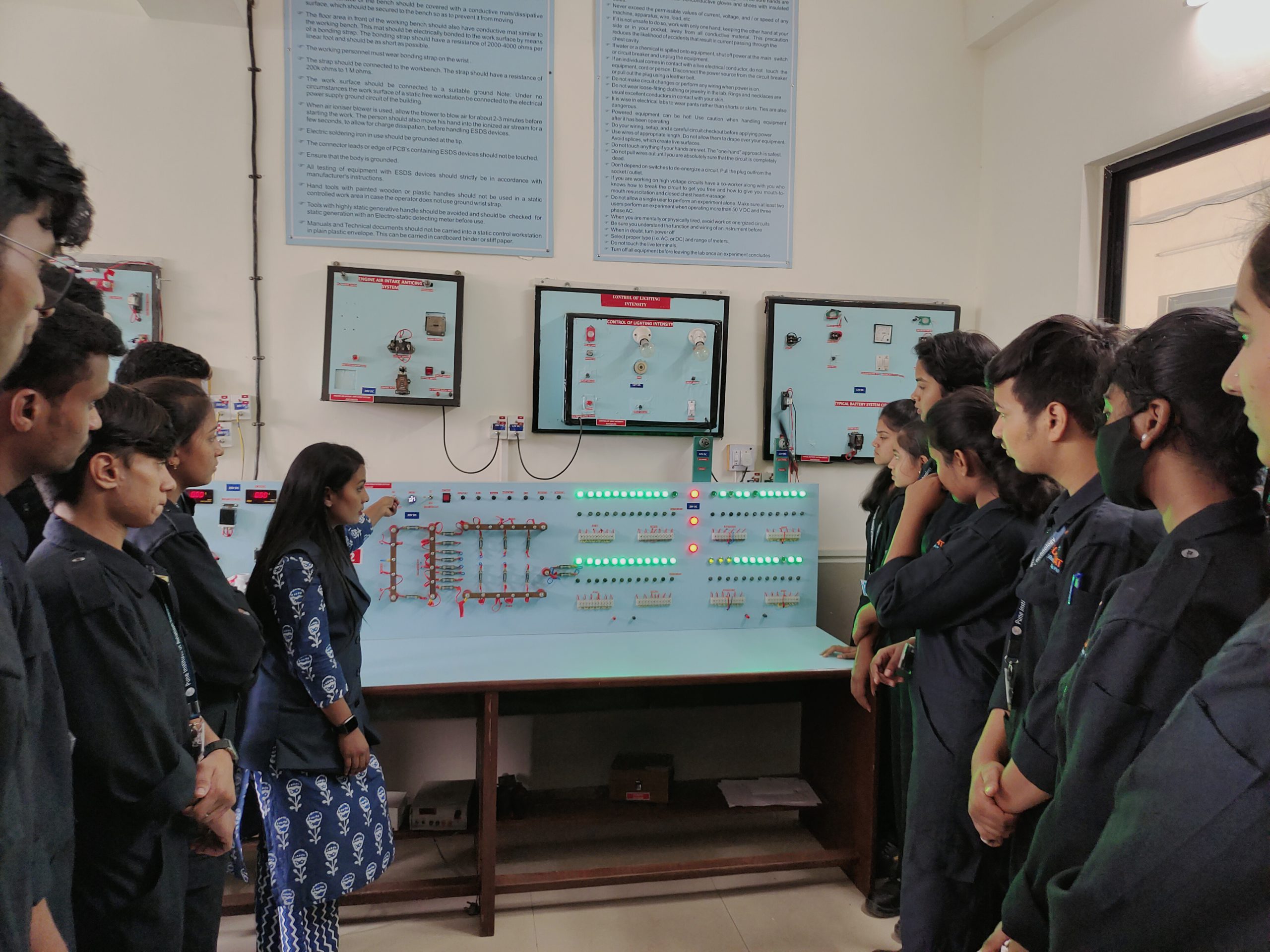 Practical training is an essential part of Aviation engineering course

PUNE IAT has a well-equipped aviation labs and workshop to impart practical training to students

Other laboratories include electrical lab, instrument lab, radio navigation lab, aero engine lab, airframe lab, NDT and composite lab and battery charging lab

Labs are equipped with all required training aids and other equipment for practical demonstration and training.
Morden Library
PUNE IAT library offers knowledge, both in print and digital formats

Seamless discovery and access to scholarly resources for students and faculty members

High-quality ambience for both, reflective and collaborative work and study

Computerized library is equipped with well-stocked volumes of text books, reference books, notes, solved & unsolved papers, question banks automated CDs and periodicals, and aviation magazines spanning the entire spectrum of engineering discipline

Collection of more than 6000 books as well aviation subscriptions to all major newspapers, periodicals and aviation magazines

Online Module Examination can be taken by students for practise purpose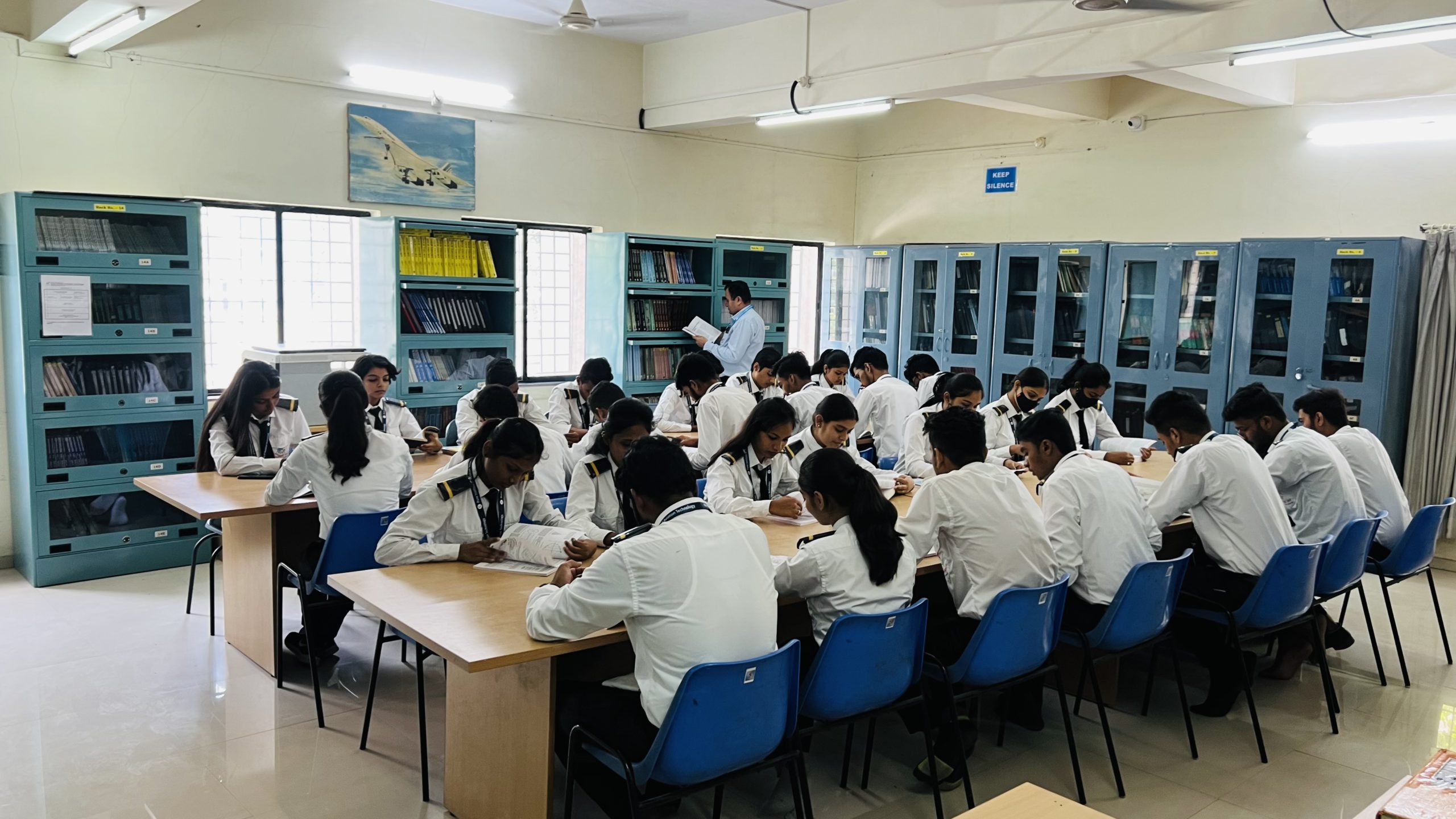 Ambitious Aeromodelling: Learning by Doing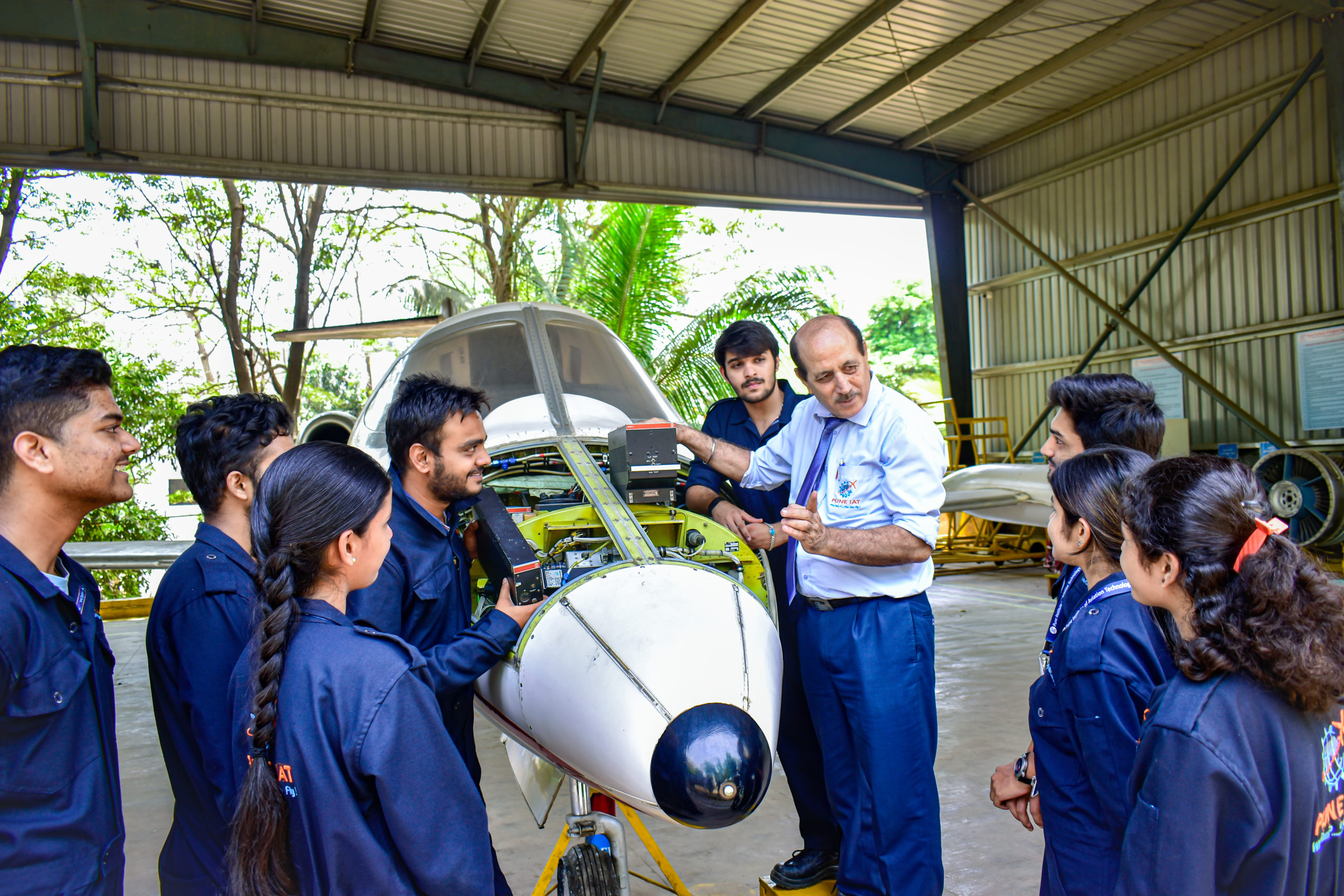 An important aspect of AME wherein students share their ideas and generate new dimensions in the world of Aviation Engineering

The goal of Aeromodelling Club is to increase the level of autonomy in the system by incorporating higher level of decision.

Here, students analyse and visualize the theory and tools to assist the design and operation of safe system with greater capacity

Our approach to engineering is all about building a strong technical foundation with knowledge and integrating it with the organizational and cultural aspects of the system
Computer Lab
A modern computer lab equipped with high configuration with 24*7
Internet facility is available in the Institute. A wealth of Aviation software's and aircraft simulator is utilized to provide extensive knowledge and capability for training.
Institute has implemented LMS system integrated with video streaming platform for online classes which students can access throughout their curriculum anytime through college platform.
Online Module examination can be taken by students for practice purpose. Latest software & lan facility with own server room available and 24 x 7 internet facility
Happy Hostel and Mess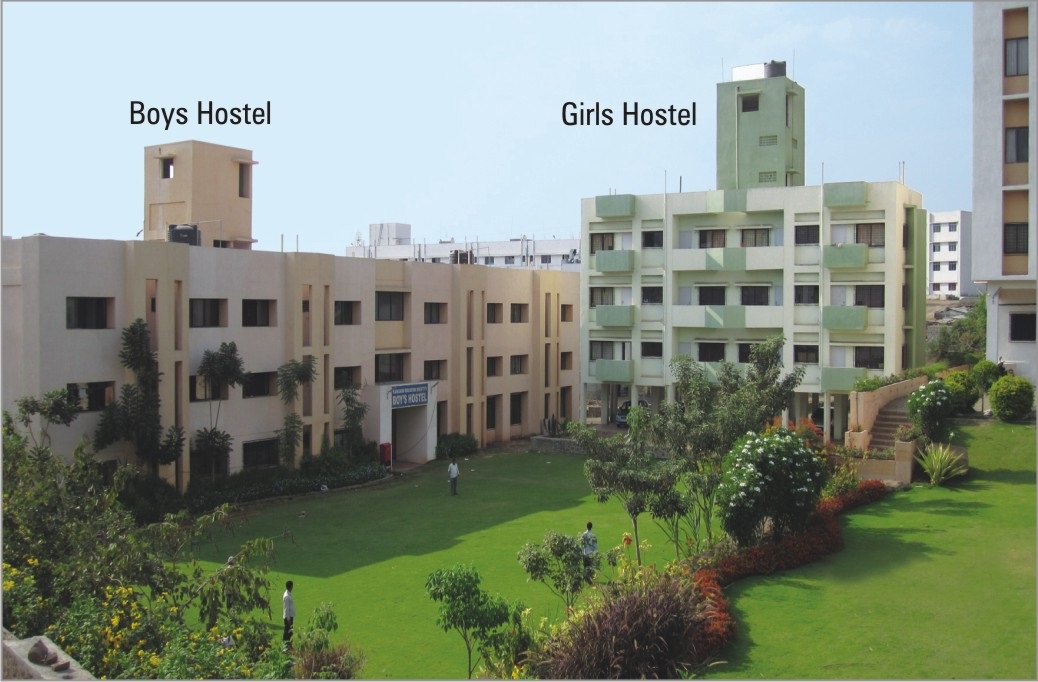 In-campus hostel located adjacent to the sports field and campus recreation facilities Separate accommodation for boys and girls with a cosmopolitan culture

Spaciously designed and well-furnished rooms

Quality living in a homely atmosphere – a home away from home for students from all parts of the country

Wi-Fi facility available in the hostel

All rooms allotted on sharing and first come first serve basis

A spacious and clean mess managed by professional caterers, offering diverse quality food on self-service counters

Due care is taken to maintain hygienic conditions in the mess